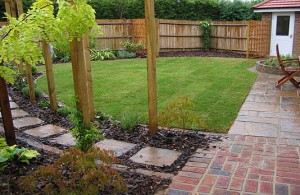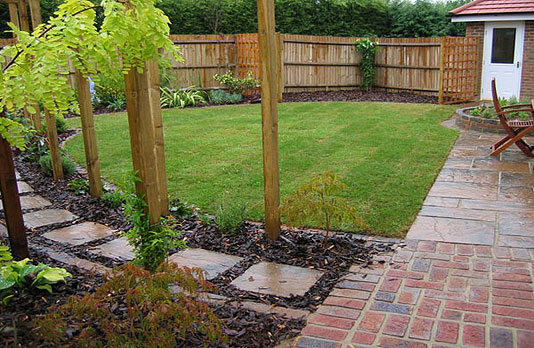 Gardening is essentially adding flowers to a bed. But landscape gardening is something different. Like planning the layout of a drawing room, layout of the garden yard is planned. The furnishing goes beyond flowers and shrubs and includes trees, side walk, fountains, and much more. It takes a good amount of time, but the benefits it offers are various.
1. Gardening is a fantastic hobby. Many people start gardening, but generally give up soon as gardening takes a lot of time. One can't expect the flowers to bloom on the very next day of sowing seeds. However, just a little bit of patience and you'll realize that it is bringing out the best in you. The most important thing is that landscape gardening can be a family activity. Every one in the family can pick up a task and devote time together in doing it. In no time, you will have a beautiful garden ready.
2. Landscape gardening increase the value of a property manifolds. If you have a lush green creative garden, your property value will be much higher than your neighbours'. If you think of selling your home in the future, you can get a good price on it owing to your well maintained garden.
3. Landscape gardening is also a good way of exercising regularly. The garden takes constant care. Every week's weed pulling, moving around wheelbarrows, and digging will energize and strengthen your body at the same time. One hour of such work is equal to an hour of aerobic workout.
4. A beautiful landscape attracts species like butterflies, birds, and other delightful creatures. You'll experience immense joy by seeing them strolling in your garden.
Landscape gardening is not just for experienced gardeners. It is an excellent hobby for anyone to take. If you aren't too sure about where to start from, you can hire a professional landscape gardener. The professionals can create a good basis for your garden to grow and get beautiful. In the very beginning he can come every month for a while to make sure everything is going all right. Then he can provide you resources and tips on beautifying and proper maintaining your garden in the future.