Colonial Nursery is a full service Landscape Design and Construction Company offering the largest range of services in the area.
Dan has been designing gardens for over 30 years. He will design & install both large and small scale projects from a full garden makeover to a small perennial garden.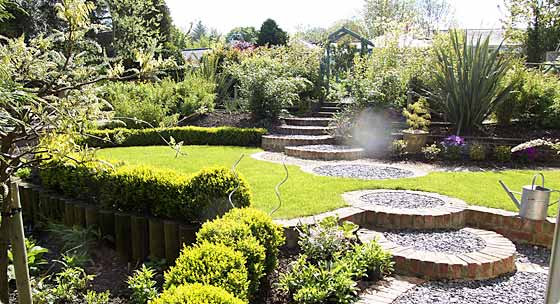 Our Design Process!
The first step in any Landscape Design is to plan! Think about everything you need & want in your garden and write it down. Take time to check out gardens your local area that appeal to you & look good throughout the seasons. Also collect pictures of gardens you like and have an idea of budget. All this information is crucial to creating a clear vision for your landscape.
At our first meeting at your property we'll need a copy of your property survey showing all existing structures, property lines, and any easements. We'll discuss your ideas and look at all the information you've collected. We'll walk the yard and identify priority areas and ways we can improve your yard aesthetically & functionally within your budget. Before we leave, we'll make sure we're all on the same page with an overall concept then we are ready to begin the design process.
A follow up visit usually happens within two weeks depending on the size of the project and time of year. During this visit you'll see the first concept drawing for your new landscape. We'll go over budget & if there are any additions or changes to the design. At this point, we'll have agreed on the priorities and what will be the first phase of construction.
You receive an updated landscape drawing. Fees for our design service start at $250. This design fee is waived if you are using our team to install the design. A deposit for the construction services is required before work can begin.
Your job is scheduled and we are ready to start work! Spring is extremely busy so the earlier to can meet with Dan and get this process started the sooner we can have your garden finished and looking beautiful.
Your new garden is finished, looking gorgeous and ready for you to sit back, relax & enjoy!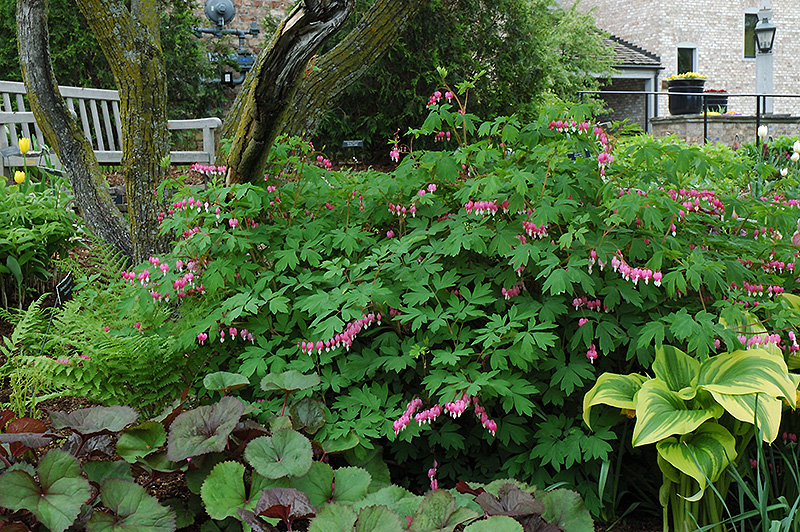 Here are some of the garden projects we install:
Plantings: Trees, Shrubs, Perennials, Annuals, & Specimens
Transplanting: Large and small caliper Trees and Shrubs
Patios, Walkways, Landings & Steps: Installed according to design concepts, raised patios, multiple tiered patios, etc.
Fire Pits: Our Fire Pits are custom made, and usually have seat walls and patio space incorporated into their design, along with plantings.
Outdoor Kitchens: For outdoor entertainers! Kitchens usually have a grill, refrigerator, warming drawer and sink.
Ponds: Our Ponds are a one of a kind, made with all natural materials. Perfect for relaxation!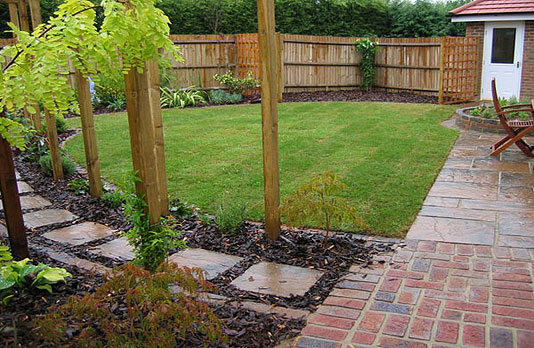 Tips for successful landscaping!
Keep It Simple: Don't over design. The most common problem is thinking too much about what to do.
Think Maintenance: Maintenance is critical to keep a landscape looking great and maintaining the value of your investment. Be realistic about what you can do in the garden and talk to Dan about how to make maintenance sync with your lifestyle.
Spacial Design: Every square inch of your garden is an investment: there is no such thing as dead space! Scale, too is important and organizing your garden spatially where everything is balanced and flows, can be tricky. This is where a professional designer can really help. Working out what you and your family want in the garden is key here. If you're entertainers, you'll need a good sized patio, a grill area, extra seating and clear sight lines to watch the kids in the yard. In all our designs, we look for solutions that create a harmonious, functional and beautiful garden in the style of your choice.
Privacy: Privacy is one of our most requested garden 'wants'. We all have neighbors, and while we may get along, all of us want some degree of privacy in our yards. We can create privacy in your garden using structural elements or using plants to create a living screen. If you're thinking about planting tall evergreens we advise you to first talk to a professional. We've seen many mistakes over the years of clients using evergreens as screening which become far too tall for the average backyard. Well managed and selected living privacy screens are a wonderful addition to any yard and have the added benefit of providing habitat for local birds and wildlife.
Esthetics: Design is very personal but it is important to consider the style of your house & neighborhood to create a garden with a sense of 'place'. Less really is more and limiting the materials used will have far greater wow factor than if you used a mish mash! Repetition in the garden creates flow and harmony and allows you to connect disparate areas of your garden. We love plants but before you rush out and start buying, it's critical to think about their function – what do you want the plant to do? Maybe you want cutflowers for your home, or maybe you want screen around the pool or maybe both? Whatever it is, it's worth taking time to think out the different ways the plants can work for you. Make a list of your favorite plants and we can help you work out where they can go in your garden. Instead, make a list of your favorites and use them throughout the yard in different layouts. Cap off the landscape with lighting, fountains, ponds, sheds, play areas, statuary, furniture, pottery, wrought iron pots & baskets, etc.
A beautiful garden will improve the value of your home and give you lasting pleasure!
For a consultation or more information on how we can help you achieve this, call Dan on 732-530-3838